Strengthening businesses for a better tomorrow
PowerSync is committed to helping retail, wholesale, healthcare, and manufacturing companies maximize their investment in CRM and eCommerce technology. We take pride in understanding our customers business and finding the most efficient solutions that address their unique set of needs. With a custom strategy and by implementing best-of-breed solutions, we help businesses shift technology spend from investments that merely support their business to those that create tangible business value. From planning and implementation to ongoing support and optimization, our team is here to support you at each step of your journey.
Optimize Business Processes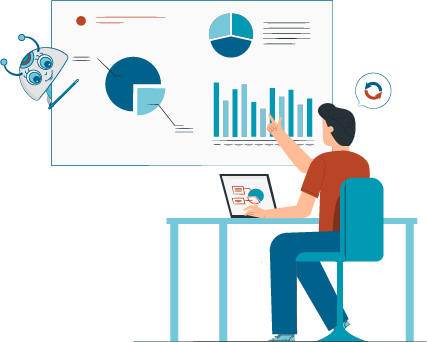 Shift your tech spend from overhead to real business value
Increase and stabilize revenue

Improve operational efficiency and reduce cost

Increase employee productivity
Empower teams to make real-time strategic decisions
Use the latest innovations to transform customer experience and expand your offerings
PowerSync provides technology solutions and expert advice to help enable companies across a broad range of objectives.
What our customers say about PowerSync
"PowerSync has helped us to get the best solutions by asking the right questions and not just listening to what the business owner says they need. I think that it's very difficult in the tech world. There are a lot of agencies that understand tech and don't understand business. And I find that the PowerSync team understands both."
"My experience with PowerSync has been absolutely amazing. Unlike other monolithic software companies I've worked with, the PowerSync team tried to understand what I [needed] to accomplish and acted as true partners in devising ways to meet my goals."
In processed ARR through PowerSync payment solutions
eCommerce and CRM projects completed per year
Hours of operational overhead saved per year
Records synchronized between eCommerce and CRM platforms
eCommerce & CRM expertise for any industry
With a over decade of experience, PowerSync has been delivering customized solutions, comprehensive consultation, and expert guidance to wide range of businesses around the world. Discover how we can help you get the most of your technology investments during these challenging macroeconomic times.